How does it works?
Operationally-friendly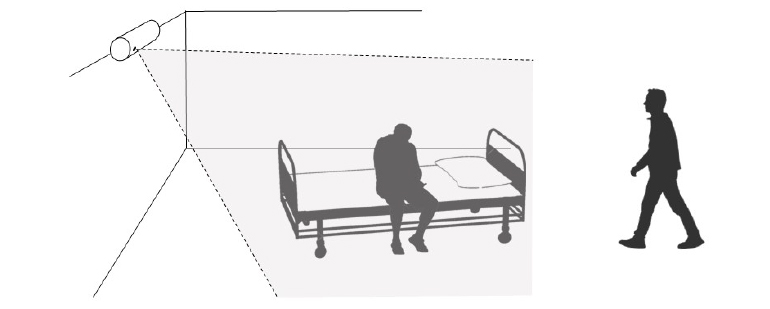 We understand how hectic and busy operations in the ward can be. As such, PreSAGE® is designed to integrate seamlessly into existing operations and make things better.
PreSAGE® identifies presence of people, allowing alarms to be turned off automatically when a nurse rushes to intervene a bed-exit – a totally hands-free solution!
PreSAGE® is mounted on ceilings, providing continuous, non-intrusive monitoring of patients and their environment.
When PreSAGE® triggers alarm when it predicts a bed exit or detects abnormalities.
The care team responds early, and provides the necessary intervention.
Nurses can check on the patient's real-time activity record through the innovative dashboard view, to aid their work.
With PreSAGE®, you can now have access to a wealth of data that were previously not available – video evidence playback, activity charts, patient interaction records and many more.